I love sharing pictures... some of these aren't all that great but I didn't get to take any of them so I can't complain.
The first is of me, modeling a blue Panel Kozy (with a borrowed child on my back). The next one is of another local mamma, modeling a
Bling
Panel Kozy. *sigh*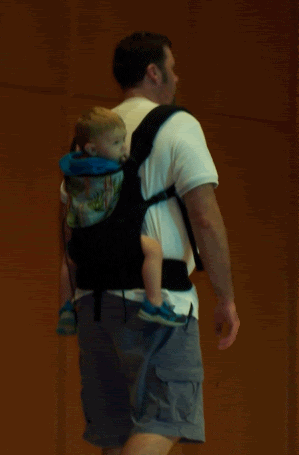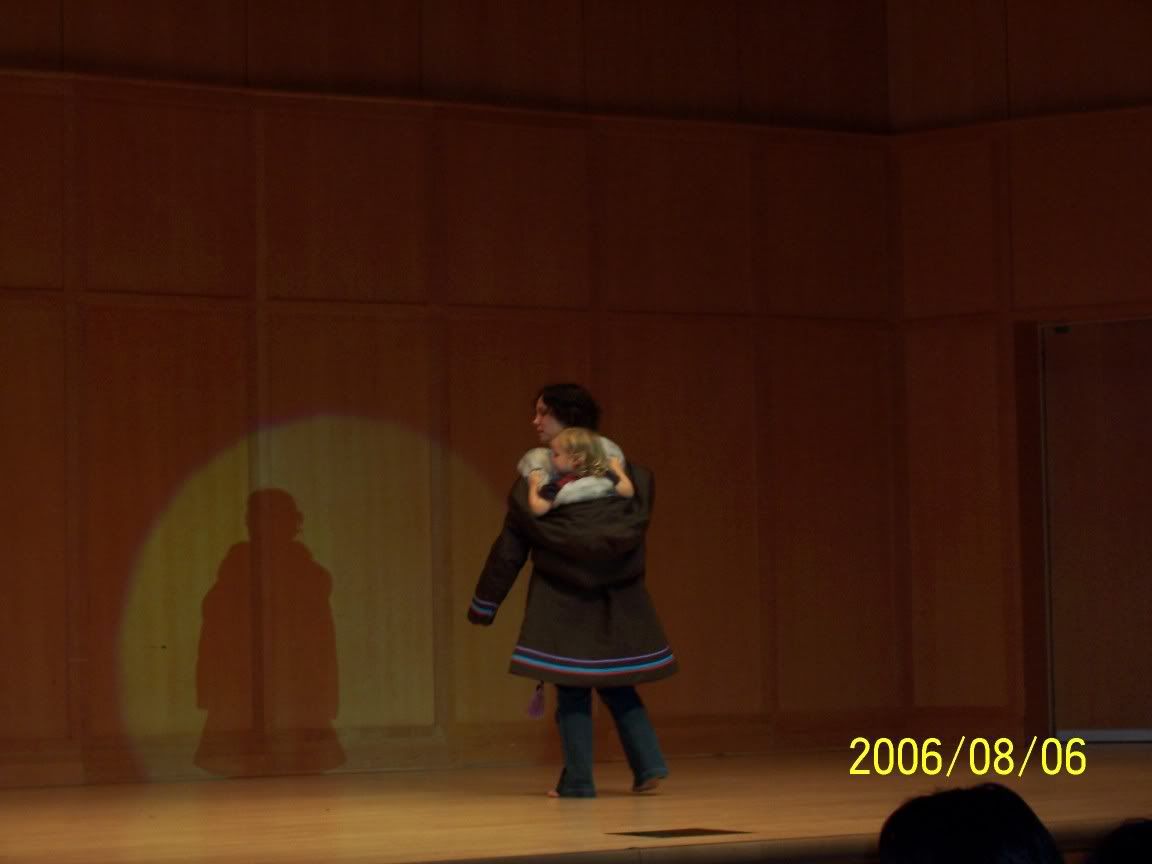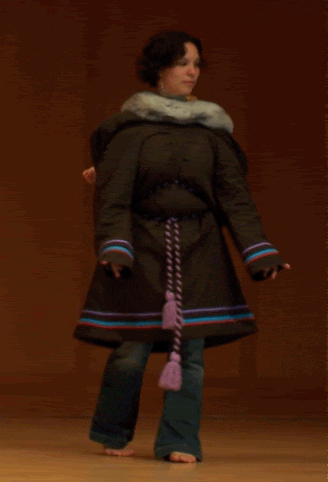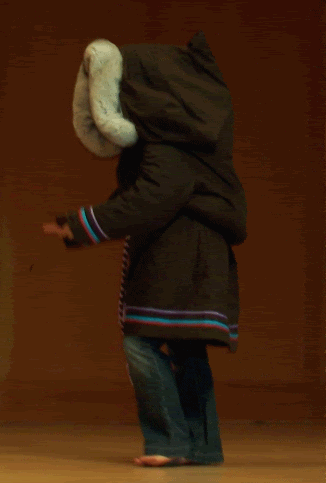 The third pic is of Mo modeling the bECO XO, with
El Niño
on his back. The fourth, fifth and sixth pics are of the totally awesome Amautik. If you saw the movie Atanarjuat: the Fast Runner, you saw the traditional Amautiks made of skins and fur and decorated with beautiful designs; the one Kristi is modeling in these pictures is a modern version made with
modern materials
. Mo and I joke sometimes about moving up to Alaska (
"just how much further away from our families can we go?"
), and if we wind up doing it, I'm *totally* getting an Amautik!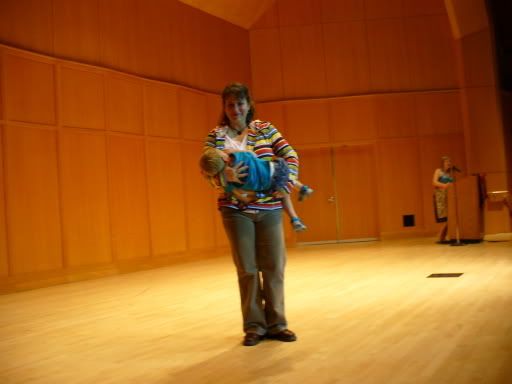 The last picture is of me, breastfeeding onstage during the show. Woo-Hoo!